Unlock 10-50% MRR Growth Without Scaring Your Customers Away
With the right expertise, you can optimize your monetization model to do just that. With no additional risk.
If you are like most SaaS companies, you know your monetization model is not optimal.
You pulled something together based on gut feeling in the early stages of the company and tried evolving it from there.
You only see a very small group of users convert to paying customers. You see customers churning, making you have to work that much harder to win over new customers who end up leaving too.
But where do you even begin?
Making changes to the way you monetize is scary!
What if you move features over and end up turning away many potential customers?
Could you raise your prices? Or should you actually lower them? You're not sure.
You've got a great team but nobody is specialized in optimizing your monetization strategy and pricing. Between leadership, product, marketing and finance, everyone has an opinion of what should be changed but no one has the full picture.
How do you fix it?
That's where I can help. After starting a brand-new monetization team at VEED, a Sequoia-backed company, and growing it to 10 people while growing revenue from $5m ARR to mid-8 figures, I'm now using this experience to help other companies do the same.
Picture this: after shifting the right features to a higher tier, you witness a significant boost in the amount of money you make per customer, as many of them now opt for one of your more expensive plans.
By identifying the right way to scale your monetization model with the amount of value your customers are receiving, you are able to grow the revenue from your existing customers.
Turning your existing customers into a powerful growth engine and an ever-expanding source of revenue, instead of a leaky bucket that slowly drains.
How I Can Help You Grow Your MRR
💡
Pick my brain
If you're capable of implementing recommendations yourself and simply need to brainstorm and discuss your monetization strategy and opportunities, this option is for you. Get ready for a transformative session that will leave you with actionable insights.

Investment: $749 $499
📞
Monetization helpdesk
Gain asynchronous access to unlimited support and guidance. With this package, you'll have a direct line to expert advice whenever you need it, allowing you to optimize your strategy at your own pace. You're in control, and you can pause or cancel anytime.

Investment: $2,000 per month
👥
Fractional monetization team
Imagine having a dedicated expert on your side, available for a weekly 60-minute call and unlimited asynchronous support. Our fractional monetization team becomes an extension of your organization, providing invaluable expertise and guidance on an ongoing basis. You have the flexibility to pause or cancel anytime to suit your needs.

Investment: $5,000 per month
Add-ons available: Pricing page audit ($299), UX Review ($599)
Who is this for?
You're the perfect fit if:
You're a B2B or B2C SaaS company.
Your Annual Recurring Revenue (ARR) falls between $5 - $50 million.
You have a Product-Led Growth (PLG) motion or want to start building it out: if your business operates on a PLG model, where your product drives user acquisition and expansion, my expertise in monetization strategies can help maximize your growth potential.
You're not heavily reliant on Enterprise sales: if your revenue is primarily generated through smaller, self-serve customers rather than relying heavily on enterprise-level contracts, my approach can be tailored to your specific needs.
You're seeking sustainable, long-term growth: if you want to build a scalable and sustainable business with long-term growth prospects, my strategies and insights can help you achieve those goals.
You're open to innovation and change: to fully leverage the power of my monetization expertise, you should have a growth mindset and be willing to embrace innovative approaches to optimize your revenue streams.
You're ready to take action: My services are designed for proactive businesses that are ready to implement recommendations and make meaningful changes to their monetization strategies. If you're committed to taking action and driving results, we're here to guide you every step of the way.
How it works
Fill out a simple application form, and we'll schedule a 20-minute call to discuss your unique situation.
Once we've determined that we're a good fit, we'll send over a straightforward contract that outlines our partnership.
Together, we'll work to unlock the hidden potential of your business and propel your growth to new heights.
Who is behind this?
When it comes to optimizing the monetization strategy of your SaaS product, you need an expert you can trust. That's where I come in.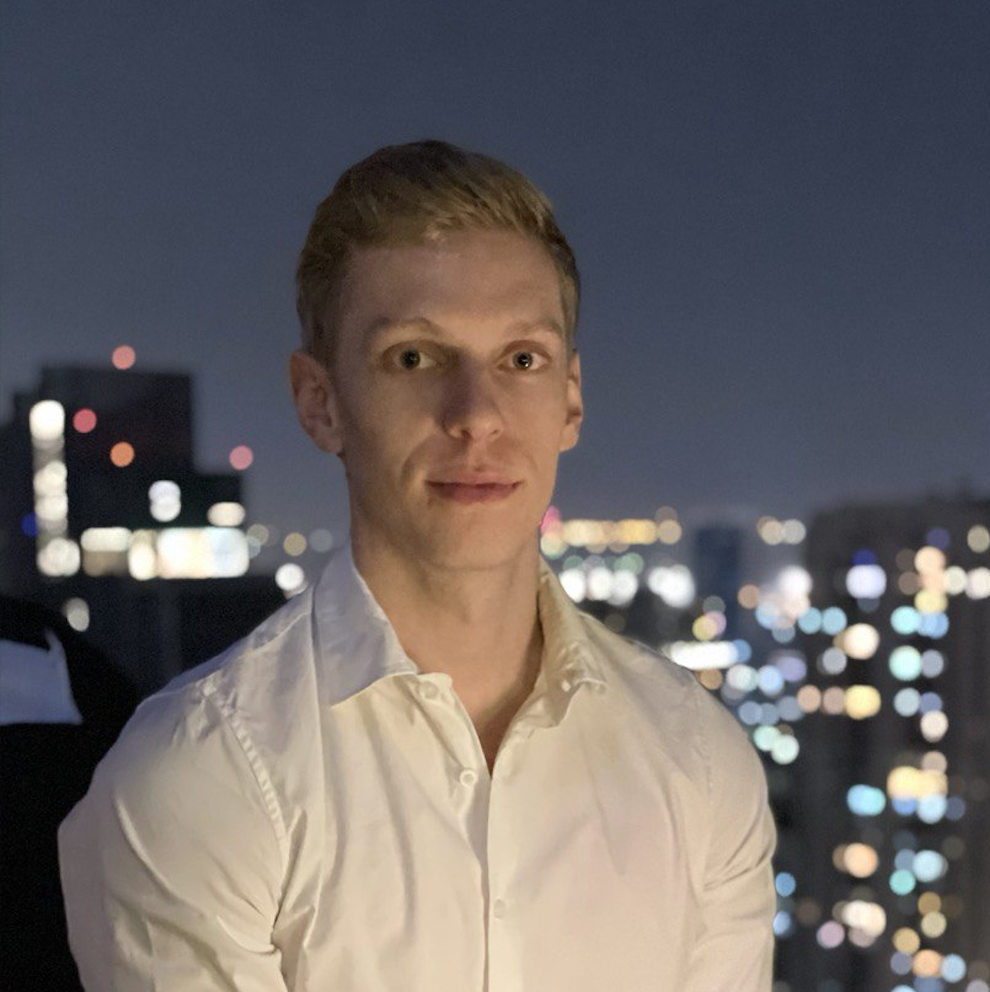 With a background in leading monetization strategy at VEED.IO, a Sequoia-backed startup, I have a deep understanding of the intricacies and challenges involved in maximizing revenue for SaaS businesses.
By partnering with me, you'll gain access to a proven expert who has consistently delivered results. I have the in-depth knowledge, and real-world experience, to unlock the full potential of your monetization model and propel your revenue to new heights.
FAQ
Is the investment in consulting services worth it?
Absolutely! My consulting services offer a significant return on investment. By optimizing your monetization strategy, you can experience substantial revenue growth and increased profitability. We also offer flexible service options to accommodate various budgets and needs.
Can't we handle this internally with our capable team members?
My specialized focus on monetization strategy optimization brings unique benefits to the table. My external perspective, industry insights, and proven frameworks provide fresh ideas and strategies that may not be readily available internally. By collaborating with me, you can complement your team's efforts and achieve breakthrough results.
Will this require excessive time and effort from our team?
I understand that your team is already stretched thin. That's why my consulting services are designed to minimize the time and effort required from your side. I've streamlined my processes to ensure efficient collaboration while minimizing disruption to your ongoing operations. My goal is to accelerate results while freeing up your internal resources.
How long will it take to see measurable improvements in revenue?
Optimizing your monetization strategy is a deliberate process that requires careful analysis, experimentation, and continuous refinement. While the timeline for results can vary depending on your specific circumstances, even small adjustments can yield noticeable improvements. Rest assured that we'll work diligently to deliver long-term benefits that far outweigh the initial investment.
How can we ensure our information remains confidential, and you won't work with our competitors?
Confidentiality is a top priority. I have strict data security protocols in place to safeguard your sensitive information. If needed, I'm more than willing to sign non-disclosure agreements to provide an extra layer of protection. I also reject potential clients that are direct competitors to current and recent clients to avoid conflicts of interest.
Can I cancel anytime?
Absolutely. You can pause or cancel our monthly contract at any time, no questions asked.
Is there a minimum time commitment?
No, you can pay monthly and cancel at any time. Given the nature of the work, committing to at least 3 months is recommended so we allow adequate time to see results. There's also a $1k discount for committing to 3 months.
Do you offer discounts?
Yes, if you pay for 1 year, you get 2 months for free. Pay for 6 months, and get 1 month free. Pay for 3 months, and get $1000 off.